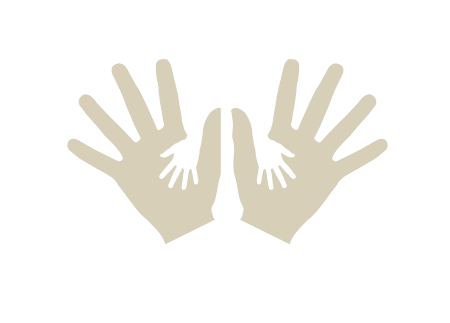 Covid-19 update:
As a volunteer organization, we must do our part to help reduce the spread of COVID-19.
As mentioned in our previous post, ECMAS continues to follow direction from the Government of Alberta regarding the cancellation of gatherings, and other measures, where risk mitigation must be in place.
Therefore Tuesday meetings are discontinued until further notice.
If you need any help, please contact us through the email form on our website.
Stay safe and in touch.
---
Welcome to ECMAS
If you are going through a divorce or separation, you are not alone. Many of the members or ECMAS have been through this challenge and successfully emerged to a new life. At ECMAS you can find people who will empathize and understand the emotions and new life challenges you are facing.
ECMAS members have the broad and deep life experience to help you to help yourself so that you can be your best for those around you. Your children, family, co-workers, and friends will all be a part of facing these changes with you. ECMAS helps you to be the best person possible so that everyone can cope with the changes in the best ways.
The best parent, is both parents
ECMAS (The Equitable Child Maintenance and Access Society) knows that every child, whether in an intact family or a divided one, has a right to the love, parenting and nurturing of both parents, as well as their extended families.
ECMAS offers support for individuals with children going through a divorce or separation as well as those without children.
Divorce is hard on everyone, but keeping children away from one parent or the other only makes things more difficult for all involved.
We strongly believe that, in most cases, the best parent is both parents.
Information is power!
You should learn all you can, to manage your unique situation, in ways that are effective, efficient, and as conflict free as possible.
Our experienced volunteer organization can coach and guide you through your challenges in your divorce and separation process.
If you are having a tough time coping with divorce or separation, or you know of someone who is, we can help you.
What can we do to help you?
ECMAS has developed, by experience, a two-step approach to helping people deal with a separation and/or divorce.
The emotional, financial, and familial changes easily cause strong feelings and mental turmoil as well as anguish. This keeps people from being their most able to deal with the challenges. ECMAS recognizes that these must be dealt with first before a person can begin to help themselves properly.

ECMAS has regular weekly meetings where these problems are discussed and solutions found so that people return home ready to begin the road to recovering.

Once a person has dealt with the problems described in step 1 they can get the assistance of the 2nd part of the ECMAS program. Which is to become proactive to deal with your issues. ECMAS believes in educating, empowering, and disseminating the tools and methods that work for a reasonable outcome in family breakups.
ECMAS will help you to help yourself with guidance about
Managing your legal counsel and considering a limited scope retainer.
Self-Representing yourself in court (Our many members have collective knowledge and experience as well as most of them represented themselves very successful).
Using a McKenzie Friend who can help you directly and proactively to work with the legal system more easily/effectively and very low cost.
Doing your own court applications and other documents (e.g. affidavits, responses, serving other parties etc.)
Dealing with court orders such as EPOs, payments, and access. (e.g. access, child support, section 7 etc.)
Resolving issues with Alberta's Maintenance Enforcement Program (MEP).
International and inter provincial cases
Ways to navigate healthy access to your children and make the best use of your time with them.
Counseling recommendations for adults and children, and how to manage conflict (conflict resolution).
False accusations and alienation of children as sadly areas we have learned a lot about and can offer guidance to deal with.
And many more items related to divorce and separation.
Where and how to get our Support?
Come to our Tuesday Support meetings at Bonnie Doon Mall Shopping Centre, Edmonton or call us. When you come be prepared to speak within a group setting but you can also request a one on one with an experiential expert.
Our services are free though we do appreciate donations which are collected at the meeting.
Call us at 780-666-3776 to learn more or get some help directly.
The Support Group meets every Tuesday from 7-9 p.m., upstairs in Room 211 at Bonnie Doon Mall in Edmonton. Phone in also possible! Everyone is welcome!